Bio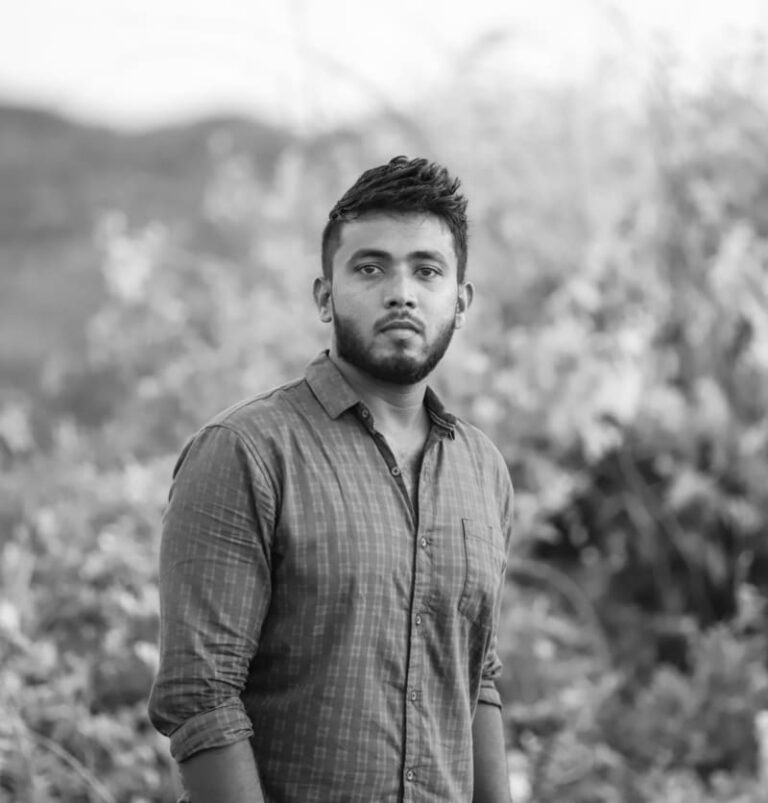 Kumanan Kanapathippillai is a young journalist from the Northern part of Sri Lanka. He is currently working as a photo journalist and media activist.
Kumanan was born in Mullaitivu, one of the most affected places of Sri Lanka's war. He grew up through all the horrors of the war and experienced complexities in both conflict and post-conflict situations. Kumanan's life experience led him to his profession, journalism.
Kumanan is closely associated with the war affected Tamil speaking communities in the North-East of Sri Lanka, and have been supporting their struggle towards seeking truth and justice.
Kumanan is one of the very few persons who covers almost all the protests in the North-East. He has deeply worked on areas such as Sinhalization of Tamil areas, Land grabbing, militarization, disappearences, memorialization of genocide, political prisoners, right to memorialization.
Kumanan has been threatened and attacked several times by the Sri Lankan state security forces. Despite all the difficulties, his aspiration is to fight for rights through collective struggles.